Working in the projects department, I am responsible for the delivery of new trains - including design, manufacturing, testing and fleet introduction.
These projects last anywhere between three to seven years, so they come to define parts of your life.
The Class 385 is particularly special to me. Not just because of its award winning success. But it's the first delivery project I was involved in from start to finish.
There were challenges. It was a complex project. ScotRail had to operate a service while simultaneously getting ready to transition to a new fleet, onto brand new infrastructure.
But equally the Class 385s topping Modern Railways new trains reliability table for the first year of passenger service was not due to luck. Long-term management and planning, while supporting ScotRail holistically, had a major part to play.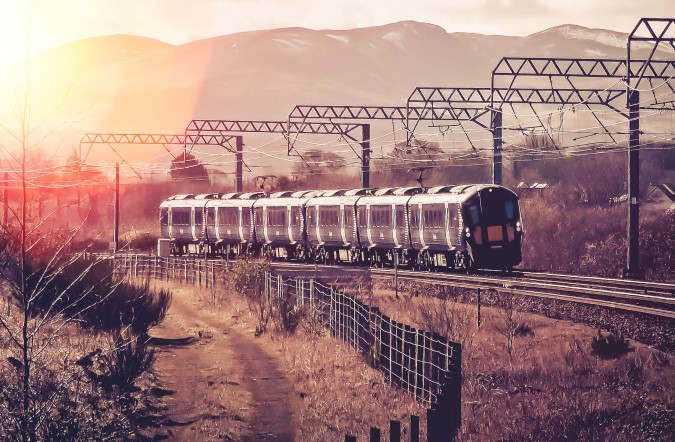 Team Scotland
High levels of collaboration and integration were essential to the success of the Class 385 programme. We essentially reached the point that we were working as one team with ScotRail. This made decision making, often in a high-paced environment, very agile.
We know from our experience the world over that success can only be achieved by integration, and with ScotRail we moved through each stage of the programme in unison. That continues today, with Hitachi Rail responsible for maintaining the fleet.
That governance structure meant that we were always working to ScotRail's overarching ambition - the fare-paying public not to suffer any disruption as a result of the introduction of the new trains.
This guiding principle meant we always had to find the solution – be it testing trains abroad or different parts of the UK network or installing new windscreens – and deliver a smooth transition.
Long-term thinking
We have a great reputation in the industry, and I think this is due to us taking the long view. During development, we are focused on ensuring that our products have a tangible legacy and operationally, perform in the long run for the end user, in this case ScotRail.
We also had an eye on the future when we designed the Class 385 - we made sure it was future-proofed for battery retrofit - we knew that the railways were changing and there will be future challenges we needed to overcome.
"I am not only proud how the Class 385 has already transformed passenger journeys in Scotland or how its reducing carbon emissions by over 10,000 tonnes per year, but I am also excited by the fact this transformation is not complete."
I believe a battery Class 385 can play a greater role in decarbonising Scotland's passenger rail by 2035. It could provide seamless, zero-emission journeys beyond the existing electrification infrastructure. This would extend the benefits of Class 385 trains further across Scotland so it can continue to play an important role in encouraging people back onto railways.
The fact the benefits of the Class 385 potentially have some way to go, means my journey on the Class 385 project is not quite over.