Marco was fascinated by railways as a child, and his passion only grew over the years. So much so that he graduated in Civil Engineering, specialising in the transport sector.
Growing up in Florence, he was aware of the congestion in the rail network across Italy, which inspired him to study issues related to rail infrastructure, the programming of operating models, and timetables.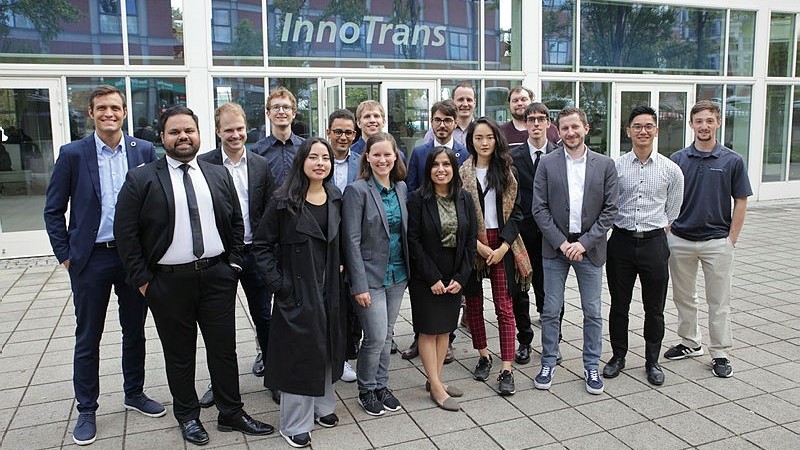 Being a socially conscious and purpose-driven engineer, he wanted to contribute to and have an impact on Italy's infrastructural progress, which led him to his award-winning thesis - An analytical study on the Milan railway operating model!
This thesis focussed on the strategic development and the capability study of the Milan railway network.
Marco's analysis considered multiple targets corresponding to the different activation phases of a new rail link: the second Milan railway corridor.
This new infrastructure is essential to make the railway operation more stable and sustainable, but will also be dictated by the increase of short, medium and long-haul trains. The complexity of the work requires five distinct phases, each characterised by the delivery of infrastructure and the changes to the operating model.
Why is this critical thinking an essential skill for working within the rail industry?
As the global population, increases and more people move to cities, rail infrastructure will be under severe pressure to perform efficiently.
Complex analysis of passenger growth, people movement across cities, insights from a survey of the rail network, and finally, computing the train schedule will decide the profitability and sustainability of the railways.
Marco truly personifies Hitachi's values of Harmony, Sincerity, and Pioneering Spirit. Find out how you can join him at Hitachi Rail, working on projects, which are helping solve the complex transport issues facing cities worldwide by visiting our careers website here.