Over their 40-year life, modern trains will travel many millions of kilometres.
On their journey they will face a variety of challenges, including the diversity of infrastructure and technologies, which makes up Britain's largely Victoria railway network, changing customer demands and unpredictable weather.
Yet safety, reliability and availability must be maintained and where possible continuously improved.
When we introduce new trains to the network, we have to make sure they are going to meet these lifetime challenges, and we have to deliver it on time and on budget.
Trains are complex systems, which require careful and skilful design, engineering and manufacture to achieve this. However, as with any complex system, testing is a vital component. Having spent over 20 years working in the rail industry, I've seen first-hand why testing is so important to successful high quality, delivery.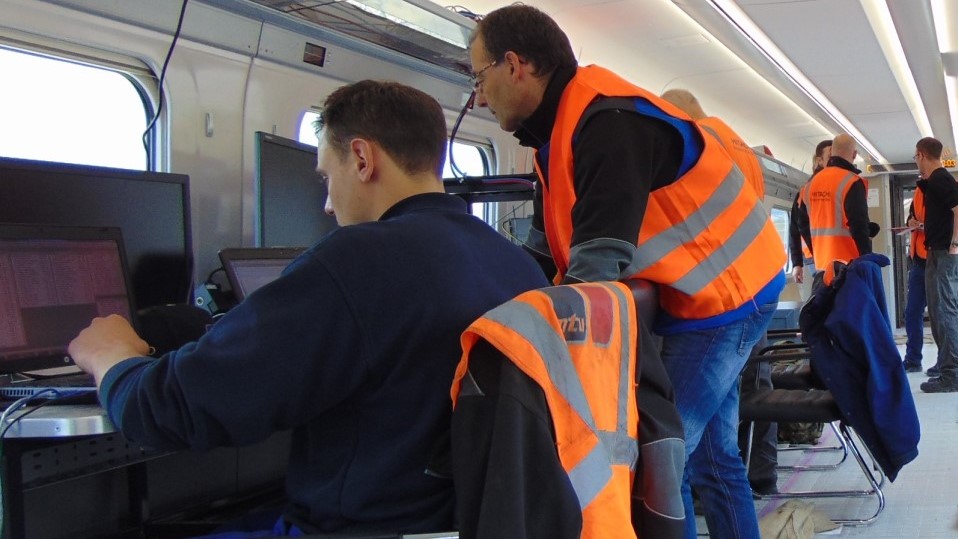 Why do we test?
Hitachi Rail's reputation is built on our unrivalled reliability, safety and on-time delivery record. We manufacture and test a wide range of trains, from commuter services to intercity trains that connect major UK cities and span the length and breadth of the UK network.
I was the bid manager for the Intercity Express Programme (IEP) project at its inception over a decade ago and so I was particularly proud to be part of the team that – through all the adversity of Covid-19 – tested and delivered the final IEP train last summer.
Together, the global test team shares hundreds of years of experience in this specialist area. Since October 2017, we successfully tested 182 Class 80X trains in the UK – more high speed trains than anyone else!
We also have unique knowledge gained from testing Italy's Frecciarossa train – which is capable of 400 kph. Through innovative design and rigorous testing, it's capable of operating across Europe.
When we build a new train, we carry out two kinds of test: the first is to prove that the train is designed right and the second that each train is built correctly.
Testing our designs
There are three key requirements that our design tests must take into consideration:
Legislative Requirements. For example, this includes checking that it will meet all braking, noise and electromagnetic compatibility (emissions) standards, and ensuring that the train will meet what's called the running dynamics standard – which confirms it will not fall off the tracks!

Commercial Requirements. We also ensure that all our customer's needs will be met, ranging from how quickly passengers will be able to embark and disembark through to guaranteeing that the passenger information systems provide timely and accurate information.

Compatibility. It's no good designing a train that is not compatible with the track it will run on or the range of stations it will stop at. This can be challenging where our trains have to work on Victorian infrastructure. However, our team has amassed a huge depth of expertise of Network Rail and their infrastructure, which allows us to foster industry collaboration to effectively demonstrate compatibility.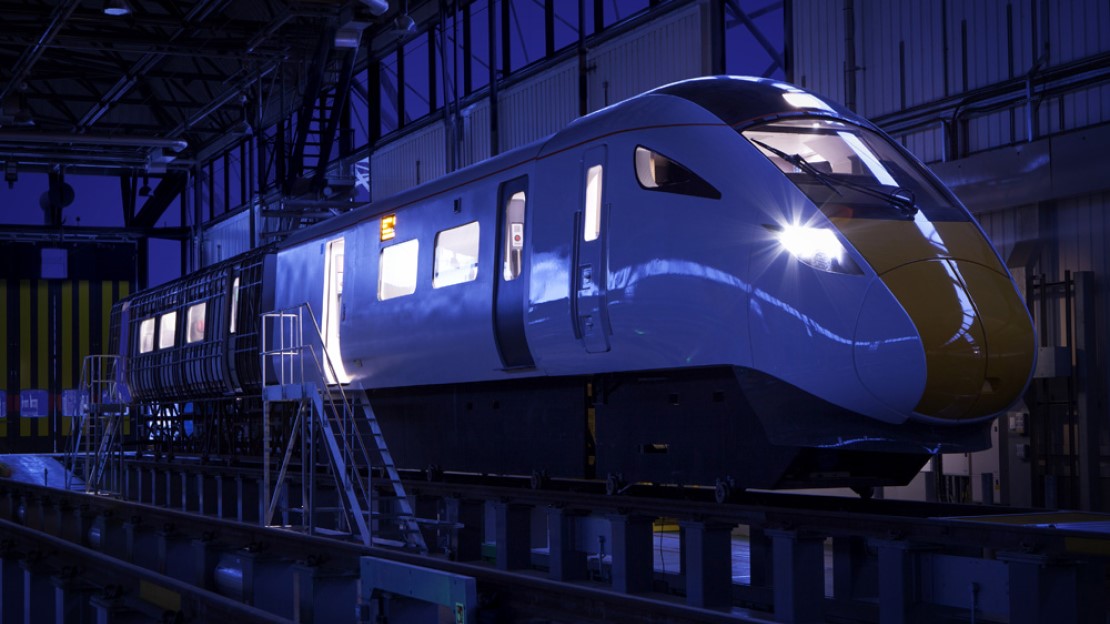 Almost all of this testing still takes place physically on the train, using a range of equipment from accelerometers, to noise and temperature sensors. There are three phases of testing:
Static Tests: this is testing that takes place in the factory without moving the trains. We test as much of the functionality and different scenarios as possible. We take advantage of our global footprint to perform tests that we can't do anywhere in the UK; for example, testing how the train will perform at temperatures ranging from -40c to +50c at our climatic testing chamber in Italy.

Dynamic Tests: Ultimately, testing a train requires you to drive it on the track. This dynamic stage of testing is carried out in a number of places including the kilometre-long test track at our Newton Aycliffe factory, in the North East, the UK Rail Innovation & Development Centre in Melton or other European Test Tracks such as Velim.

National Network Tests: We then finally move on to the national network to demonstrate that the train works in the operational environment and to confirm that systems are fully integrated to meet all our customer's requirements.
Routine Testing
Once the design phase of testing is done, we move to the routine testing phase. This is about ensuring the train is built correctly, undertaking a series of tests on every train.
You only have to look at the success of the Class 385's that we designed and manufactured for ScotRail, to see how rigorous testing has contributed to the delivery of the most reliable new trains in the country.
The Future of Rolling Stock Testing
Our rigorous approach to improvement means that we are always looking to the future, and the challenges new trains and systems will bring. The last decade has seen a significant shift from mechanical to software-based rolling stock. This offers huge benefits to customers and, as a result of our investment and research, it will allow us to make our new digitally connected trains easier to test and maintain.
Our global and UK experience with testing, on projects like the IEP, means that we know what it takes to remove risk from major projects in the future.
We know that to maintain our growth as a world-leading train manufacturer, we must be relentless in our drive to be the best when it comes to testing.