Understanding the role, we play
What is COP 26 and why is it important that global brands like Hitachi align themselves with the event? A year ago, I am not sure that I would have had the most informed answer; I knew it related to climate change, but couldn't have imagined the scale and importance of an event like this to our business and the world we live in and to my role.
Creating a business which is delivering a better society for the future has always been important to Hitachi; it is and has been our core mission statement for all group companies for over 110 years. It's one of the reasons I wanted to work for Hitachi when I joined over 10 years ago.
Announcing our COP 26 Principal Partnership, and supporting the team to deliver the event, is a huge privilege and, after a few months, I quickly understood why it made so much sense.
Understanding how we can individually make change
Businesses talk about sustainability and the environment a lot. Working on COP26 has given me a unique insight into why it matters so much.
With 32% of global carbon emissions coming from private companies, we all have a clear responsibility to decarbonise our supply chain and ourselves, but do we always understand how we can individually make change?
At Hitachi Rail, our Global CEO Andrew Barr always emphasises the importance our employees play on driving and the part they play in our decarbonisation strategy. 
COP26 has allowed me to realise my role and understand the challenges businesses face when thinking about net-zero across every function of our business.
Challenging our ways of working
When most people think of Hitachi Rail, and how we can drive climate change, they think of model shift, batteries, innovating to make our rolling stock lighter, more recyclable, net-zero facilities …they don't often consider marketing!
However, a large part of my role is delivering global events, exhibitions and content creation – all of these activities generate carbon emissions.
With COP26 we had to be better. We had to challenge ourselves and think differently.
Our first challenge - in the run up to the event we produced the world's first zero-carbon powered film with the aim to understand the environmental impact of film creation. Successfully delivering a film powered entirely by cyclists and a solar-powered generator, with zero carbon emissions from energy use.
Play Video
Racing to Zero: Behind the Scenes - Hitachi
Next, challenge the planning, design and delivery - I realised early into the project that planning was where I could support Hitachi at COP 26 - we needed to be greener.
Using train travel for all site visits in Glasgow and approving ideas remotely using AR technology was our first essential change. We then considered the impact of every item we had to transport, the use of water and materials, as well as procurement, biodiversity and legacy planning.
In the design stage, waste prevention was a key focus – minimising any impact our products might have on the environment and exploring how we would reuse after COP26 – everything had a place and a purpose.
Taking the sustainable route when working in events is not always the easy choice – but it is by far the most rewarding.
Influencing change
As we head to Glasgow, I am proud to be representing Hitachi and to see many of the experiences in-person.
On display in the COP26 Green Zone, we will be showcasing just some of the amazing initiatives Hitachi is working on to support climate change globally. Even as an employee, getting to see the scale of our business and how many lives we are working to improve has been fascinating.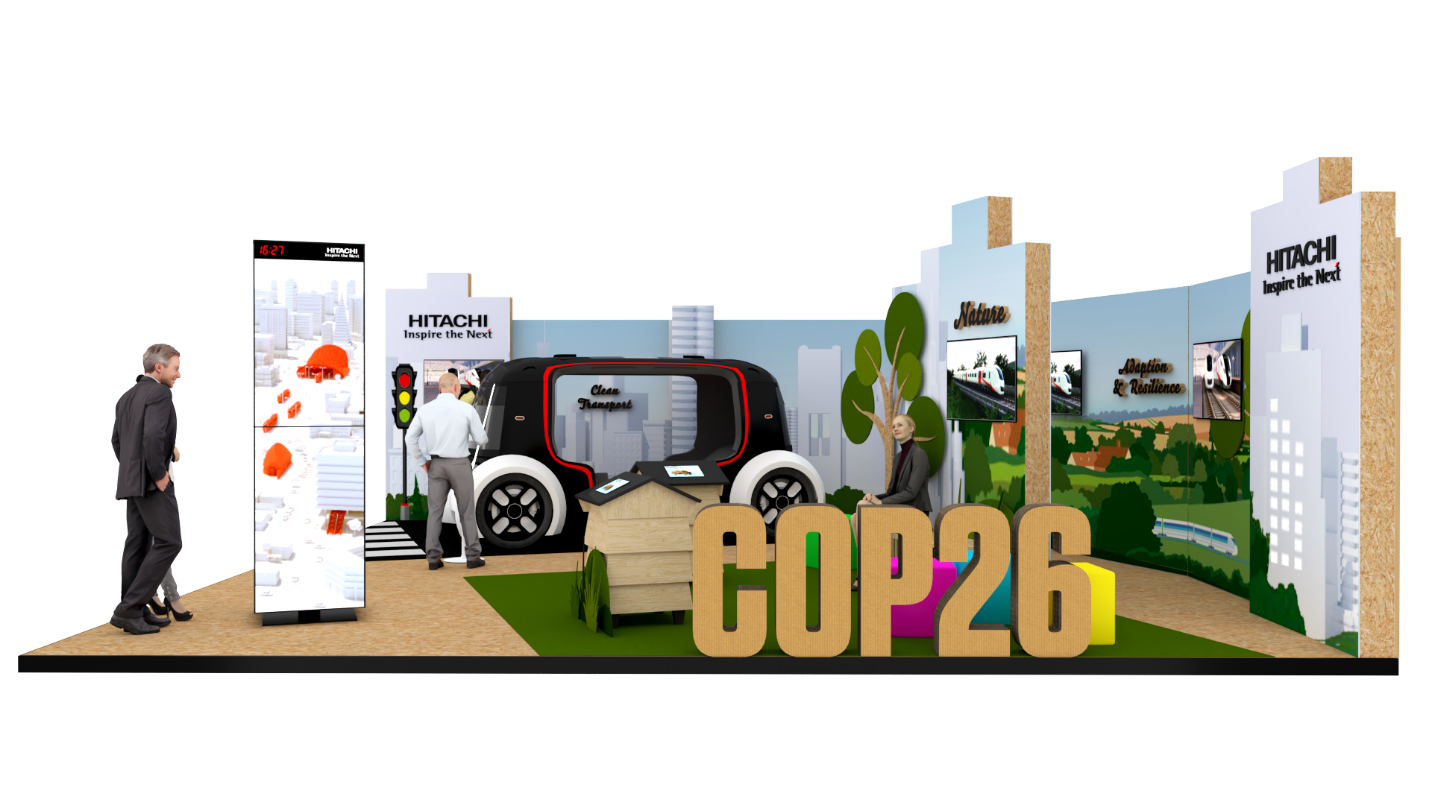 You can also visit our interactive experience, delivered in partnership with Network Rail, at London's Kings Cross Station from the 1st – 10th November. The stand is created entirely from sustainable materials and asks the public to make their own pledge to change something small in their lives as they travel, all which add up to a big change for the climate.
Join us so that you can see first-hand why COP26 matters and how we can all be part of the most important conference in the world in the fight against climate change.
About the author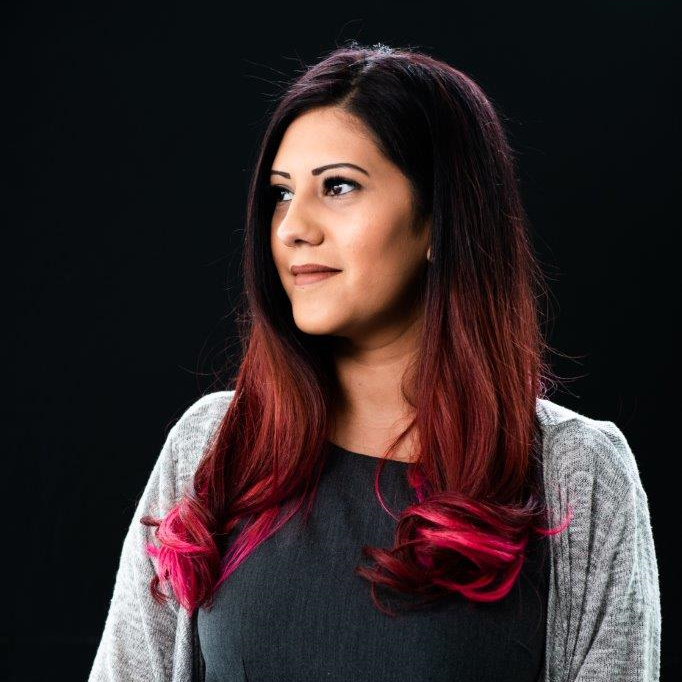 Kendra Ayling
Group Head of Brand and Marketing