Australia's Head of Sales and Delivery Roslyn Stuart explains how Artificial Intelligence (AI) is enabling heavy-haul trains to automatically detect hazards on or near railway tracks from up to 1.5 kilometres away - taking collision prevention and safety to new levels.
I have always enjoyed exploring how new digital technologies can be applied to our products to benefit our clients and our company.
One study we're working on involves coordinating demonstration and viability testing of AI and sensor technology for our strategic partner, Rio Tinto.
The pre-feasibility study focusses on Rio Tinto's automated heavy rail network in Western Australia's Pilbara region and  involves live demonstrations, data acquisition and technical connection – with the technology set to be installed and tested over 100 kilometres of track, across a period of three to six months.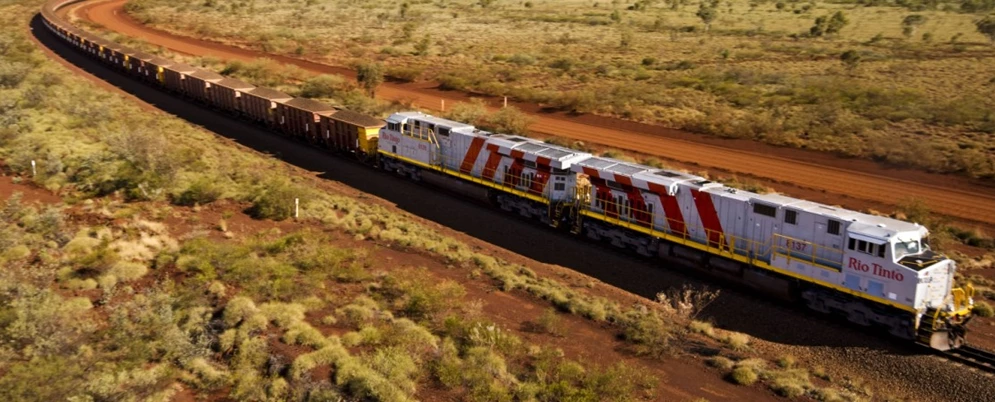 The power of positive partnerships
Working with our project partners, we are the proud technical and delivery lead behind Rio Tinto's award winning AutoHaul™ - the world's first fully automated heavy-haul rail network.
Today, 2.4-kilometre-long trains, monitored remotely from an operations centre in Perth, travel across a network of 1,700 kilometres of track to deliver iron ore from 16 mines to ports in Dampier and Cape Lambert.
Technical ingenuity is already at the heart of the network, with object detection systems on its 52 crossings and automated responses to speed restrictions and alarms installed.
Following successful testing this innovative hazard detection system could be deployed across Rio Tinto's full AutoHaul™ network and fleet of nearly 220 locomotives – further enhancing safety and efficiency across its vast iron ore operations.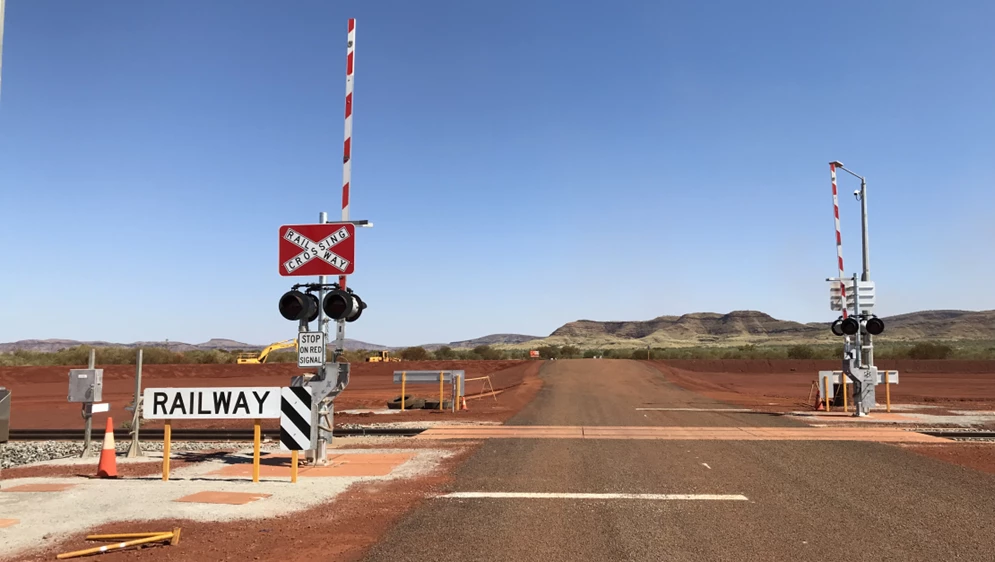 Visionary capabilities
Together AI technology and sensitive imaging sensors offer remarkable power and potential.
Without precise and early detection, obstacles on (or along) the track – such as people and vehicles – as well as track damage or buckling from the unforgiving Pilbara heat, can lead to catastrophic results.
It is essential that these trains are pre-warned from at least one kilometre away, depending on terrain, so they can stop safely while carrying full loads. 
This sophisticated vision sensor technology has the potential to detect a person 1.5 kilometres away from the train at night, in real time.
During this initial testing phase, we continue to work hand-in-hand with Rio Tinto focussing on the complex and crucial task of preparing and fine-tuning the detection algorithm.
This study is an extension of Rio Tinto's and Hitachi Rail's powerful collaboration and commitment to innovation.
I am thrilled that our technology and ingenuity is taking rail safety, operational efficiency, system flexibility and sustainability to new levels.