On 13th September 2021, Hitachi Group set new targets to achieve carbon neutrality throughout its entire value chain by 2050 - bolstering the existing commitment to achieve carbon neutrality across all its business sites by 2030.
What does that really mean?
It means removing carbon not just from our own operations, but from the products and services we buy, and the products and services we sell.
It's a huge undertaking, but one that must be achieved in partnership with customers and suppliers alike.
How is Hitachi Rail contributing to this? We are using Science-Based Targets to guide our efforts to shrink our own carbon footprint. Science-based targets provide us with a clearly defined pathway to reduce greenhouse gas (GHG) emissions, helping us to prevent the worst impacts of climate change and to future-proof business growth.
Our approach so far at Hitachi Rail is taking us in the right direction - we delivered a 14.2% reduction year on year on CO2e emissions between 2019 and 2020 - the equivalent of taking 14,460 cars off the road for a year. But we know there is still much more that we must do.
Here's what we are doing across Scopes 1, 2 and 3 of the Science Based Targets:
Scope 1: Using less energy to do more
The simplest and fastest way for us to make progress against our target is through a reduction in direct emissions from energy. We now use less energy to do the same amount of work and, as anyone who has worked in industry knows, greater efficiency means lower costs which helps to make us more competitive.
In 2020, Hitachi Rail adopted a Carbon Management System (CMS) which enables the planning, implementation and measurement of targets for the reduction of GHG emissions.
For example, in 2020 at our Naples Plant in Italy, we replaced the lighting equipment in the Motor Department with magnetic induction lighting. This technology is superior even to LED technology, with lower energy use and a longer life cycle.
The expected reduction in consumption will lead to a saving of approximately £11,370 per year - good for planet, good for business!
Scope 2: Buying and generating renewable energy
Scope 2 can include purchasing electricity from renewable sources, and generating our own electricity with solar photovoltaic (PV) on facilities, where possible.
We have ambitious plans across a number of our sites from Australia to the UK.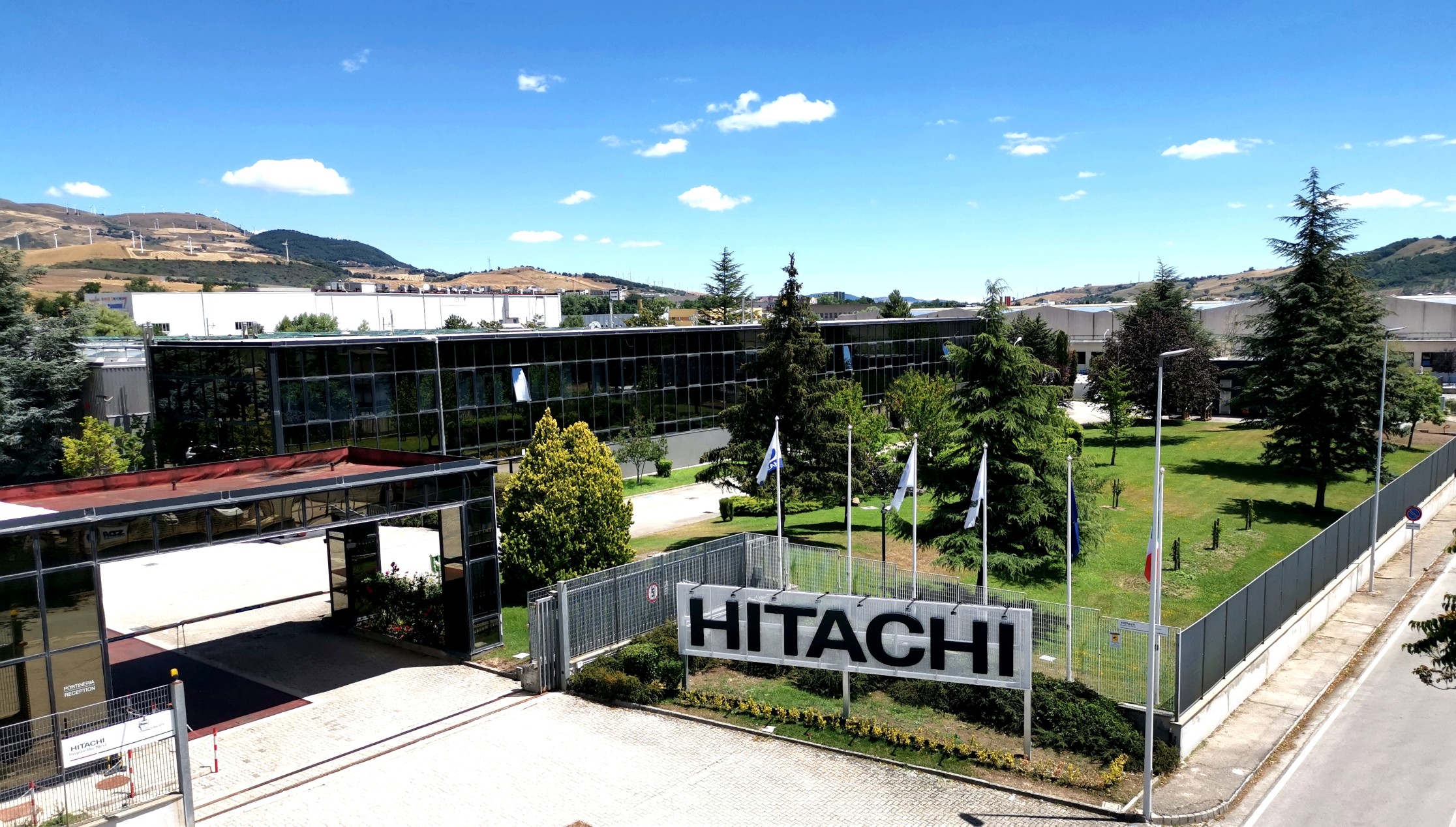 At our Tito plant in Italy, we're due to install a grid-connected solar PV system with approximately 50% of the energy consumed by the plant being provided by solar PV.
Combined with exporting any surplus energy to the grid, offers a payback time of around four years and a total saving of €1,000,000 over the systems lifetime (approximately 20 years).
This will enable our Tito plant to reduce CO2 emissions by about 325 tons CO2e per year.
Scope 3: Decarbonise with our supply chain, and decarbonise with our customers
Emissions from the Scope 3 category are the hardest to influence - because the decarbonisation needs to be delivered by suppliers, and decarbonised products and services need to be provided to customers.
How are we approaching this?
For our customers: Applying Eco-Design from Day 1
Typically, 80% of the carbon emissions from a product occur during its use, not its manufacture. We take this into account when we design both our trains and signalling products.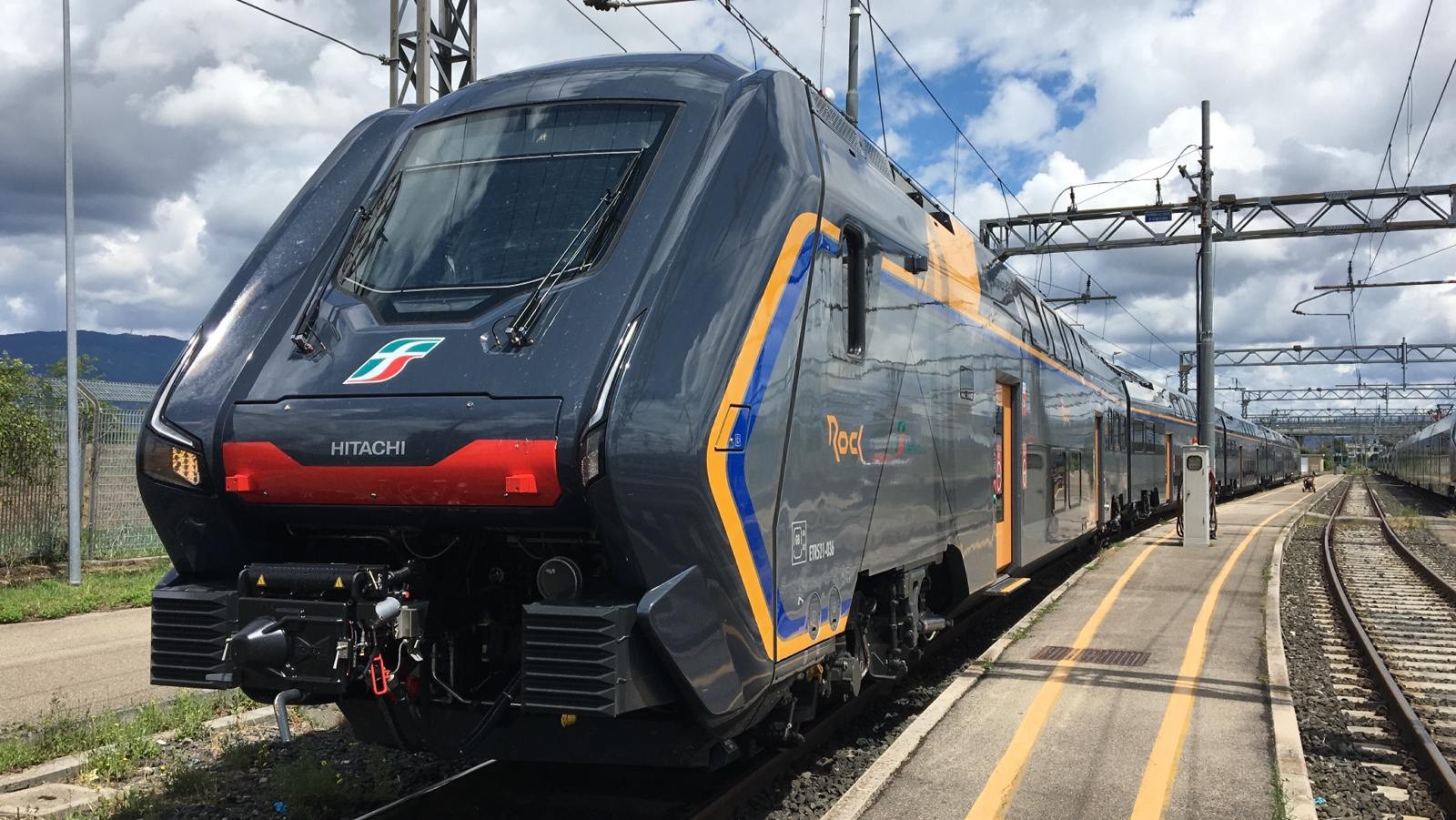 Our rolling stock products have a 40 year lifecycle with some running on electrified grids, some on diesel and others on battery. This has to be taken into account when we are designing the products we manufacture.
For example, our Caravaggio 'ROCK' fleet of commuter trains are 95% recyclable. On top of this, they are much lighter, and emit 50% less CO2e over the course of their lifetimes compared to the previous trains they replaced.
We're also developing 'zero-infrastructure' signalling capabilities which will replace traditional lineside equipment with satellite and on-board train communications. This will reduce emissions related to installation, operations and maintenance of thousands of kilometres of equipment, and helping to make our customers railways operate more safely, seamlessly and sustainably.
For our suppliers: You can't manage what you can't measure.
Whilst high level goals are essential, the reality of delivering will be based on millions of daily decisions across our industrial economy. All of us will need to make choices not only based on schedule, cost and quality, but also on carbon.
It's not just the rail sector that need to make a difference. The mobility sector - from automotive to aviation and beyond - all benefit from the same supply chain partners. This kind of collective effort will require significant collaboration, common tools and processes at a scale never seen before.
That's why we've recently partnered with EcoVadis to help drive accountability for decarbonisation in our supply chain. They'll provide sustainability ratings for many of our partners through a collaborative digital platform with comprehensive dashboards & actionable scorecards. This will help us to gain insights into supplier sustainability performance, benchmark supplier actions and drive improvements to impact scope 3 emissions. There's a long way to go, but this is a critical first step.
Becoming a climate change innovator
We also recognise the role we can play as part of a global corporate, advocating change at a much wider level. This November, the UK Government will host the 26th Conference of Parties, the focus of which will be setting the roadmap to decarbonise our economies. Hitachi Ltd is proud to be a Principle Partner to COP26, where we have a chance to articulate our own decarbonisation commitments on the world stage.
Whilst you can read more about Hitachi group's broader climate vision and commitments here, at Hitachi Rail we see three areas where we can contribute to the decarbonisation of transport. It's a simple plan:
Drive a modal shift away from cars and planes;
Accelerate the decarbonisation of rail with electrification and batteries;
Decarbonise our own industrial footprint in line with Science based targets.
Learn more on how Hitachi Rail is becoming a climate change innovator here.
About the author