Delivering a reliable service and making sure that trains can get passengers from A to B without disruption is our overarching objective at Hitachi Rail.
This is my responsibility in Scotland.
I am passionate about my role, ensuring trains are safe and availability remains high, and I am lucky enough to have some of the UK's most reliable trains under my watch.
It's this dedication to reliability and consistency which has seen us overcome challenges and become a trusted partner in Scotland. But it doesn't happen by accident - here are some of the ways we work to achieve it.
Our 24/7 workforce
It's no secret that it's the people behind the scenes who are absolutely crucial in keeping the UK's railways functioning and moving forward.
We are in the fortunate position to have inherited Craigentinny and its highly skilled workforce.
We have then invested over £30 million in the infrastructure and employees so that they have access to latest skills and technology to maintain our modern train fleets.
Our highly skilled and motivated Edinburgh teams work 24/7. Whatever the weather throws at them and they work to get four separate Hitachi fleets – ScotRail, TransPennine Express, LNER and brand new Lumo – out onto the tracks every day.
"It's a high intensity setting given its sheer scale, but the commitment and skill of the people who work there means that they are able to respond to whatever challenge comes their way."
Going the extra mile
Not all maintenance work takes place at depots. Something that has been integral to deliver high levels of reliability is a willingness to get the extra mile – literally.
We have teams of people positioned up and down the network. Ready to jump in if a train needs support. That proactive approach means that we can respond quickly if any issue arises.
Working side-by-side with our customers
Something that is unique to Scotland is how our staff work alongside ScotRail and Network Rail at the maintenance control centre in Glasgow. This level of collaboration and integration has been key to our success.
The ability to talk our customers quickly and efficiently has directly benefited the reliability of Class 385, which its reliability just in period 10 was eight times higher than the UK fleet average.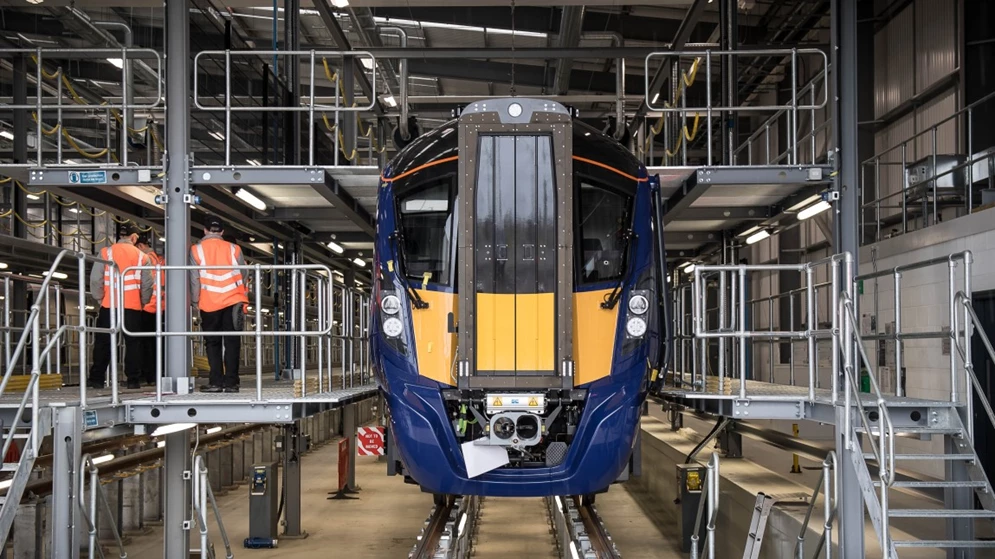 Investment doesn't stop
We cannot rest on our laurels. We are continuing to invest so that our maintenance function can play its part in delivering the railway of the future.
Encouraging people to switch to rail travel to help the collective push towards net zero will only happen if people believe they will be able to rely on train services, day in day out.
A reliable rail service which uses green trains is absolutely key to achieving the Scottish Government's target of decarbonising rail transport by 2035 and Hitachi Rail will do everything within its power to help achieve that.
Each day up and down the rail network, I see the difference that our teams make to ensuring that the railway works for the benefit of people the length and breadth of the country.
Moving forward, I know that at Hitachi Rail we already have the people, the skills and the ambition to continue making a real difference and delivering a railway fit for the future.