Terri Johnson is Head of Supplier Sustainability & Due Diligence at Hitachi Rail. Passionate about all things sustainability she is always challenging herself to be the most informed person on the topic, continually boosting her knowledge through volunteering, reading and studying. This November she will be a COP26 volunteer, giving her the opportunity to be part of a cause that she strongly believes in.
A sustainability champion from the beginning
My appetite as a sustainability champion was ignited firstly when, as a child, I saw my father wear the blue beret and take on a role as a United Nations Peacekeeper.
Secondly, when I discovered who Kofi Annan was and what he (and the United Nations) stood for. I wanted his job. I wanted to do my part in ensuring the world was a better place for future generations, to speak for and defend those who could not defend themselves.
Since then, I am proud to say that I have firmly carved out a career within the field of sustainability.
My journey began through gaining a degree in Sustainable Development and I now have over 14 years of experience in the field.
At Hitachi Rail I am Head of Supplier Sustainability & Due Diligence, I strive to be an expert and 'go to person' on wider global sustainability and anti-slavery activities across our supply chain. I have chosen to work within the procurement functions as this is where I feel the leading force for change is most achievable.
Taking action through working with others
I have always enjoyed volunteering, it is a great way to develop new skills and build on existing experience and knowledge. I have had brilliant opportunities throughout the years working with Greenpeace, British Standards Institute (BSI), at various drug clinics and at a community market garden.
This also won't be the first time I have supported COP, in 2015 I participated in the events leading up to Paris – I always make a conscious effort to attend every UN event available to me.
The importance of a growth mind-set
I consider myself to have a growth mind-set; thriving on knowledge and expanding my experience, application, and capabilities.
Studying for me doesn't stop and I believe it is essential to working in this field.
I'm currently studying for a Master of Arts (MA) in Human Rights with my areas of expertise being sustainability, modern slavery and human rights. But have also completed the International Labour Standards and Corporate Social Responsibility Programme in Italy, which is run jointly by the UN and International Labour Organisation (ILO), and travelled to Yangon in Myanmar to learn about protecting and defending human rights in the workplace.
Ultimately, I strive to make lasting change happen and welcome the chance to allow my actions to be led from a place of passion through volunteering at COP26.
About the author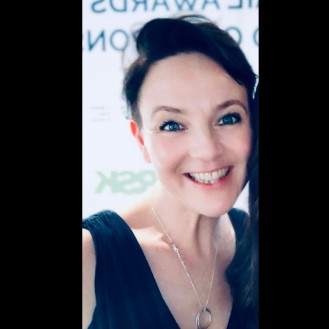 Terri Johnson
Head of Supplier Sustainability & Due Diligence