The railways were born in the North East nearly 200 years ago. Ongoing investment in the industry will help it play a key role for the future.
Our customer East Midlands Railway announced the name of their new Hitachi bi-mode train fleet that will be built at our North East factory in Newton Aycliffe.
A public competition selected the name Aurora – heralding a new dawn for passengers in a region commonly associated as the heart of the British rail industry.
Just as East Midlands Railway is celebrating an exciting future, so is the rail industry in the North East.
This is thanks largely to a decade of investment in British train building capabilities – not only with East Midlands Railway, but also the Intercity Express Programme (IEP).
At the end of 2020 we finished manufacturing the last of our 122 IEP trains at our Country Durham facility – built in only five years by an incredible team.
This has got me thinking about the impact such investments have – not only on the railway, but for its passengers and the communities who support us.
This investment has been important to build back British and North East jobs and skills. At the time, this contract was the biggest UK rail replacement project. The IEP partnership helped Hitachi to commit and invest in Britain.
It's also been great for passengers – building such capacity and capability has delivered Britain's most reliable new trains. With our Hitachi-built trains consistently featuring in the top 10 most reliable nationwide.
This is what levelling up looks like when it's done right.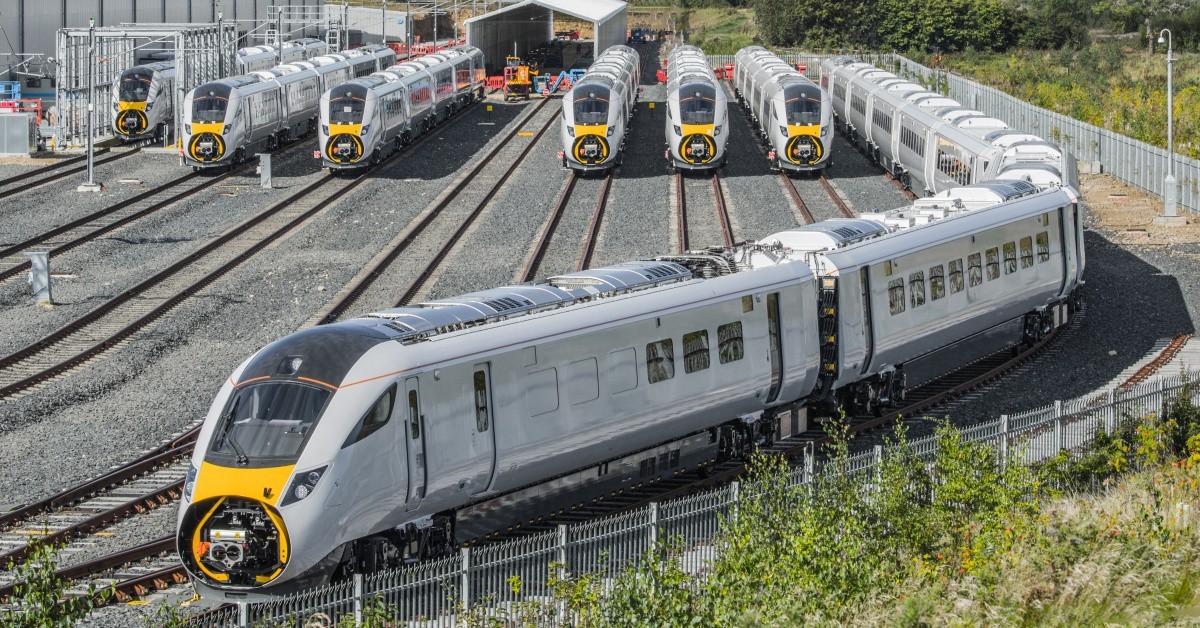 Class 800 trains at Newton Aycliffe
Today I'm proud to be part of the team leading Hitachi Rail's activities in the UK – 2,500 colleagues from Edinburgh to Penzance.
I'm only one of hundreds of others from my local region to have been offered development opportunities thanks to this incredible partnership.
After all, the IEP contract saw the replacement of Britain's iconic High Speed Trains (HSTs). These are the same trains on which I started my career, and in the same industry my father worked in all his life.
I grew up in the North East, not far from where our Newton Aycliffe factory stands today.
Six years ago when we started to hire for hundreds of new roles at Newton Aycliffe, we knew we had to hire for values, a desire to learn and a drive to get things done right.
On day one of our recruitment campaign, we had thousands of applicants from a diverse range of industries – but very few from rail. We knew that the commitment to training and development would have to come from us – and that is what we've done and keep doing every day.
Over the last 12 years, my personal career journey through Hitachi Rail has taken me from the introduction of the Javelin trains on High Speed 1, across five different departments including Engineering, Procurement, Sales and Projects, and now UK Country Lead.
Clearly I'm biased – but it is this access to opportunities and faith in people's potential which, in my view, makes Hitachi an employer and brand of choice for anyone wanting to join the railway.
Our team is bigger than just Hitachi Rail. We owe a lot to the local supply chain and community too. Our partnership with the local University Technical College is helping to provide next generation engineering skills for the wider regional economy.
Millfield Composites and Hydram Engineering are just two of 130 local suppliers who have grown with us on this journey, benefitting from tens of millions of pounds of investment. Hydram and Millfield supply interior panels direct from their local manufacturing facilities.
A newer Sunderland-based partner – Hyperdrive – is helping us to build the battery technology that will further decarbonise fleets all around the world.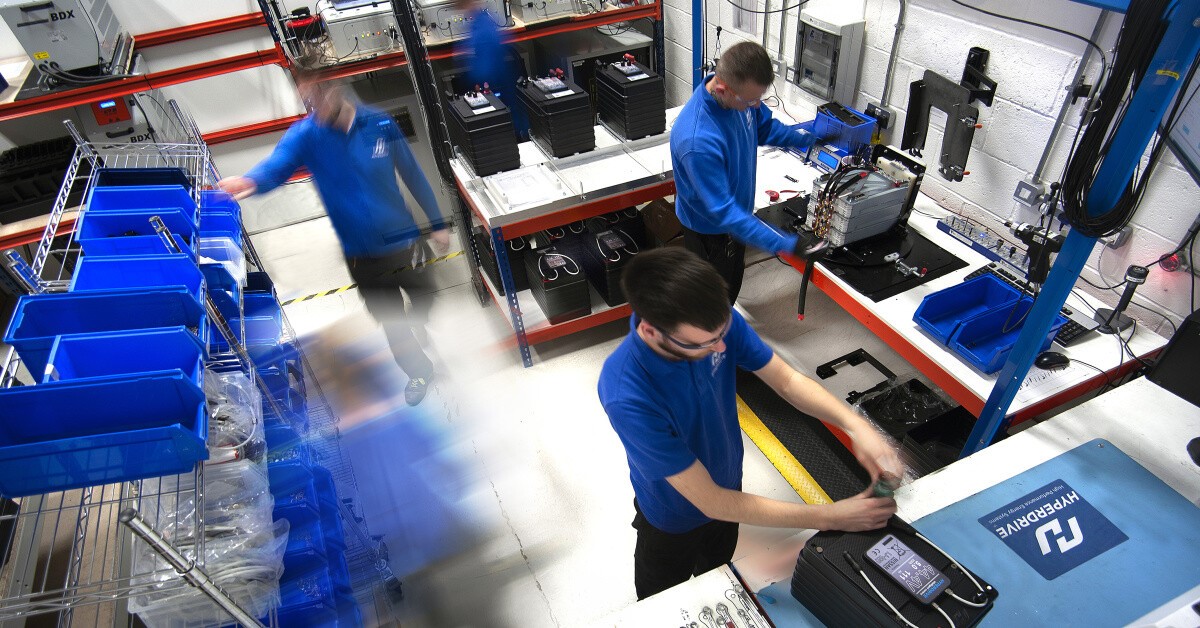 Hyperdrive Innovation on battery trains for rolling stock
More broadly, the complexity of such programmes is huge. I want to thank the teams at the DfT, the operating companies and Network Rail – as well as passenger and community groups – for holding us to account and partnering with us through the delivery process.
Hitachi Rail itself is also going through transformative growth.
Today we are a fully integrated global provider of rail solutions across rolling stock, signalling, operation, service & maintenance and turnkey systems - spanning 38 countries.
As the global COVID-19 pandemic continues to impact our lives, we are working hard with customers and governments to provide safe, reliable railways that contribute to the economic, environmental and social success of communities around the world.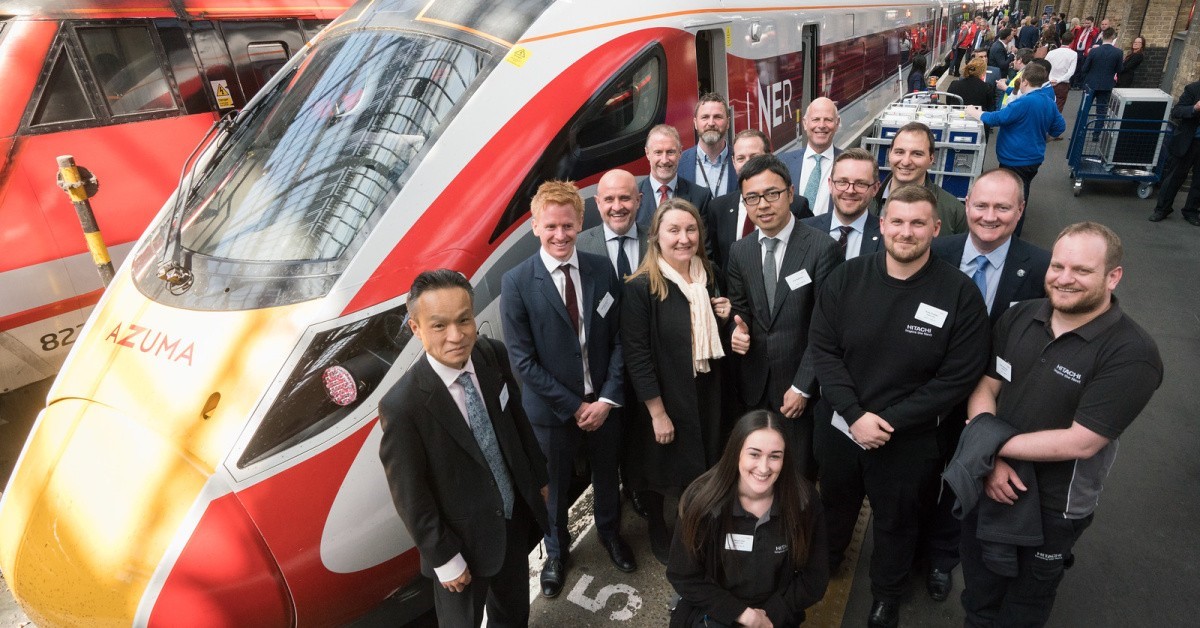 Azuma Class 800 launch at Kings Cross
Despite the clouds, the successful IEP contract delivery and subsequent investment in the North East's rail industry is evidence of a new dawn for the region's manufacturing economy – and I'm proud to be part of it.
About the author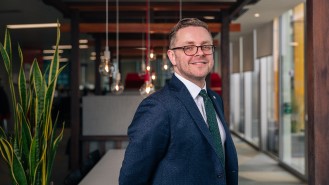 Jim Brewin
Head of U.K and Ireland