If this year has taught us anything, it's that it is impossible to predict the future.
But in my role as Chief Director of Innovation at Hitachi Rail, that's what my team and I have to do.
We see two paths to innovation.
One path is driven by collaborating with, and understanding deeply, customers needs to help them achieve what they want. Helping them to increase performance, drive continuous improvement, reduce costs and adapt to new situations.
The other path is to provide customers with new solutions before they know that they need them. I call this the 'unknown need'.
Companies take a bigger risk with the latter form of innovation, because the demand is unproven. But as Apple and Amazon have taught us over the last two decades, the payoff can be much greater, for both companies and their customers.
Today we announced our partnership with HyperloopTT, representing an excellent example of these two innovation paths.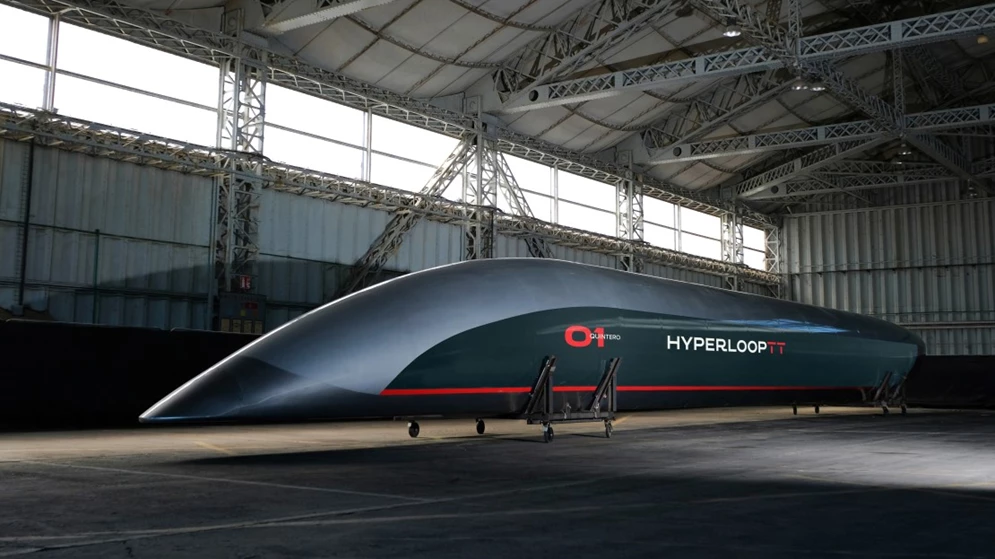 HyperloopTT
Hyperloop technology is a new mass transportation technology that works by putting capsules into vacuum-sealed tubes, levitating them with magnets, and accelerating them to speeds of up to 1200 kph.
This is 50% faster than the cruising speed of a passenger airline.
The First Path
Given the speeds and safety requirements of hyperloop capsules, proven and safe automated signalling systems are essential. They are also a fundamental requirement for commercialisation.
So this partnership is more than a speculative bet on a new technology.
It represents an opportunity to further develop our existing signalling technology for today's rail industry, based on the ERTMS (European Rail Traffic Management System) standard.
In that way we can accelerate the development of our signalling capabilities for our existing rail customers, innovating in ways that can help to improve capability, reduce costs and ensure safety.
This announcement is in line with other moves, including a partnership with Toyota of Japan and JR East to develop hydrogen battery train technology; collaboration with Hyperdrive, a British battery technology company; and, the planned acquisition of Perpetuum, a British predictive analytics company specialising in using digital technologies to improve maintenance, quality and safety.
This is in addition to innovation programmes with our partners that are pioneering with drones, cloud computing, predictive analytics and other new COVID-safe technologies to continue to help railways improve their value to the communities they serve.
Through these innovation paths, we can continue to help our rail customers with the 'known' challenges of today – decarbonisation of existing fleets, operating in a capex-constrained environment, and keeping passengers safe from exposure to the pandemic.
The Second Path
So what is the 'unknown need'? We believe that the future of mobility will be defined by sustainable connectivity. Solutions with the lowest environmental footprint, and the greatest convenience to the passenger, will win over time. We think that hyperloop technology can contribute to this goal, in particular in competition with air travel.
The technology competes well with domestic air travel in a number of areas.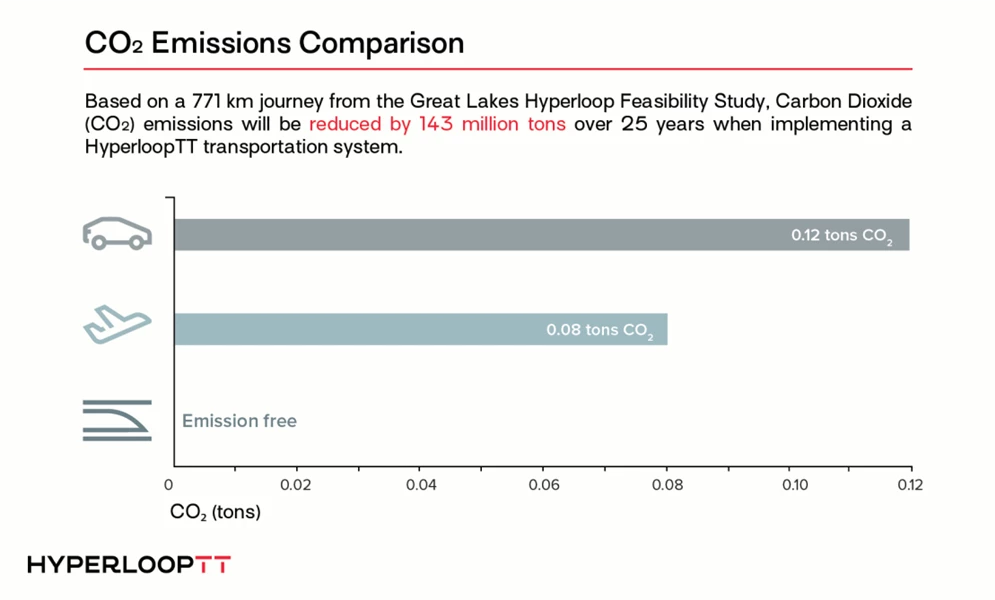 CO2 Emissions Comparison
First, it promises to be more sustainable when drawing from a low carbon power grid. Second, it offers greater multi-modal connectivity – stations could operate directly into city centers and connect with existing rail and road transport modes.
While the technology is yet unproven at scale, the industry is growing and companies like HyperloopTT are pioneering its development at sites across the world.
We are excited to watch the development of their projects in France and UAE as they reach their next milestones over the course of next year.
Innovation is open by definition. By investing in HyperloopTT, Hitachi Rail is demonstrating its own pioneering spirit as a technology company driven by a clear purpose: "To contribute to society through the development of superior, original technology and products that power sustainable connectivity."