2022 was a historic year for reliability across many of our fleets, which together cover the majority of the UK rail network. Thanks to the hard work of our fleet directors and maintenance staff, coupled with our constant drive to 'always improve', we now have five fleets ranked in the top 15 on the UK reliability table.
In 2022 alone, we achieved record-breaking numbers in miles travelled without a technical incident on fleets operating on the TransPennine Express, Hull Trains, ScotRail, Lumo, GWR, and LNER networks. The performance of our fleets has rapidly increased over the past few years – so much so we are operating 2.7 times more reliably than the industry average compared to just 1.8 times in 2020.
This success in reliability has been overseen by our fleet directors, Sara Holland in the East and Darren Willshire in the West, as well as our UK operations, service & maintenance (OS&M) department, led by Senior Director Angus Thom and fleet engineering Director Syeda Ghufran.
While I'm thrilled that our hard work has been formally recognised, our focus at Hitachi is always to improve. To continue this success, we need to understand what has driven it to date and how our fleets can deliver even better results in the future.
Let's take a look at some of the key factors I believe are driving our impressive reliability performance: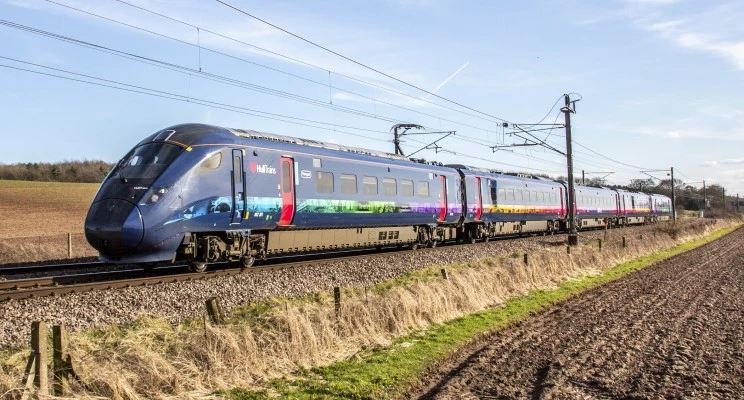 Digital Maintenance 
The biggest driver of our award-winning reliability has been our development of digital maintenance capabilities. Our digital systems have helped us optimise our maintenance performance across the UK, helping us to find out what's happening on the trains remotely. We are leading the industry in this regard.
On-board data and monitoring systems, will allow us to capture information about the train in real-time. Whilst infrastructure systems such as MRX (automated laser measuring system) obtain data and information from the train as they pass through maintenance depots. Together, these tools will allow us to enhance our maintenance activities.
Access to this data enables:
more accurate measurement of performance and condition of parts

tailored maintenance for each type of train

prevent failures before they happen in service, and

reducing 'downtime' spent in depots to boost train availability.
In the words of our UK OS&M fleet engineering Director Syeda Ghufran "we're moving from a reactive approach to maintenance to a predictive and preventative one."
This process will only become more refined as we grow the data sets we have already collected. With more data at our disposal, we can glean more information from the numbers and increase our capability to use this data for reliability improvements.
You can already see some of these capabilities in action on our Azuma fleet on the LNER network. In November 2021, we started using digital information to roll out an optimised maintenance plan, resulting in the highest levels of reliability for the Azuma since its introduction in May 2019, operating at three times the industry average for reliability.
Next up for optimisation are our fleets operating on the TransPennine Express and Hull Trains, so we expect similar results to carry into 2023.
As we enter overhaul cycles across our fleets, continued use of comparative data is essential to maintain and improve the levels of performance we have now set. As our digital maintenance is a constant work in progress, I'm excited to see where it takes us next!
A focus on teamwork, acquiring key talent, and collaboration 
Another aspect of our maintenance that will continue to drive our success is the development of our maintenance teams. These teams are the backbone of our business and implement our vision for greater reliability and performance.
Given the importance of these maintenance teams, we are continually working to attract leading experts and recruit talented graduates to improve our existing knowledge and skills base. Their value comes not only from their capabilities but also from their fresh perspective on our working practices.
We can see the impact our recruitment reflected in the improved reliability stats of our older fleets. Fresh thinking from new employees means maintenance plans and 'best practice' is continually updated and improved. An excellent example of this approach is with ScotRail Class 385s, which are entering their fifth year of service and breaking records for reliability!
Outside of recruitment, we also draw upon our global expertise to drive continuous upskilling and learning. In 2022, Hitachi Rail engineers from UK, Italy, and Japan collaborated on multiple projects to share expertise, best practices, and knowledge. This collaboration is essential to our long-term vision for innovation and improvement.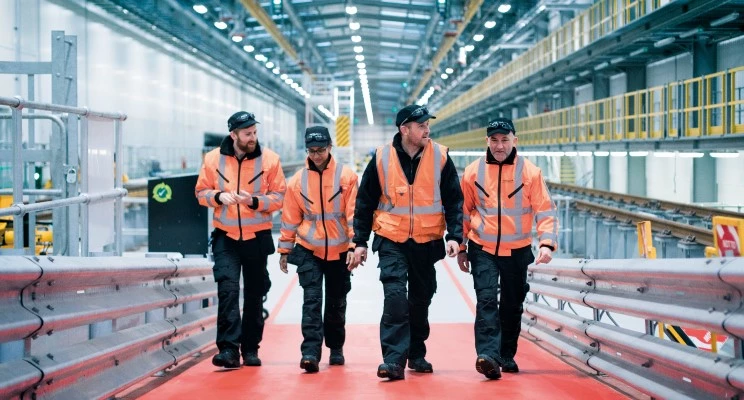 Root-cause analysis
Even with our fantastic maintenance staff making significant progress throughout 2022, issues still happen. However, at Hitachi, we believe we can learn from these challenges and evolve our approach to ensure we stay ahead of the curve.
Using our root cause analysis system FRACAS (Failure Reporting Analysis and Corrective Action Systems), we analyse the issues, find solutions, and ensure they won't become a recurring problem.
These rectification plans played a crucial role in our excellent reliability in 2022, which has seen six of our fleets deliver their best-ever period performance. Most impressively, our Lumo Class 803 Fleet became our most reliable UK-based train ever in its first year of service, completing an entire quarter of 2022 without a single technical incident.
I hope to see this award-winning progress continue this year!
Next Steps
Our results speak for themselves, with last year as our best yet for fleet reliability and maintenance. However, we won't rest on our laurels, and with optimised maintenance plans being rolled out across multiple fleets this year, I'm hopeful for more success.
We'll share more results in 2023 as we get them, so watch this space!