Lorna McDonald joined Hitachi Rail after a career in the Police and the Civil Service. Ahead of the Women in Rail awards, find out more about how her experience working in community cohesion has helped her thrive in her role at Hitachi Rail and how she's working to drive positive change in the rail sector.
I've been working with Hitachi Rail since 2018, first as a Business Development Manager, and now in my current role as Head of Commuter Rolling Stock for the UK and Ireland. My current work is a continuation of my role prior to joining Hitachi, where I worked in the Civil Service handling the supply chain for rail.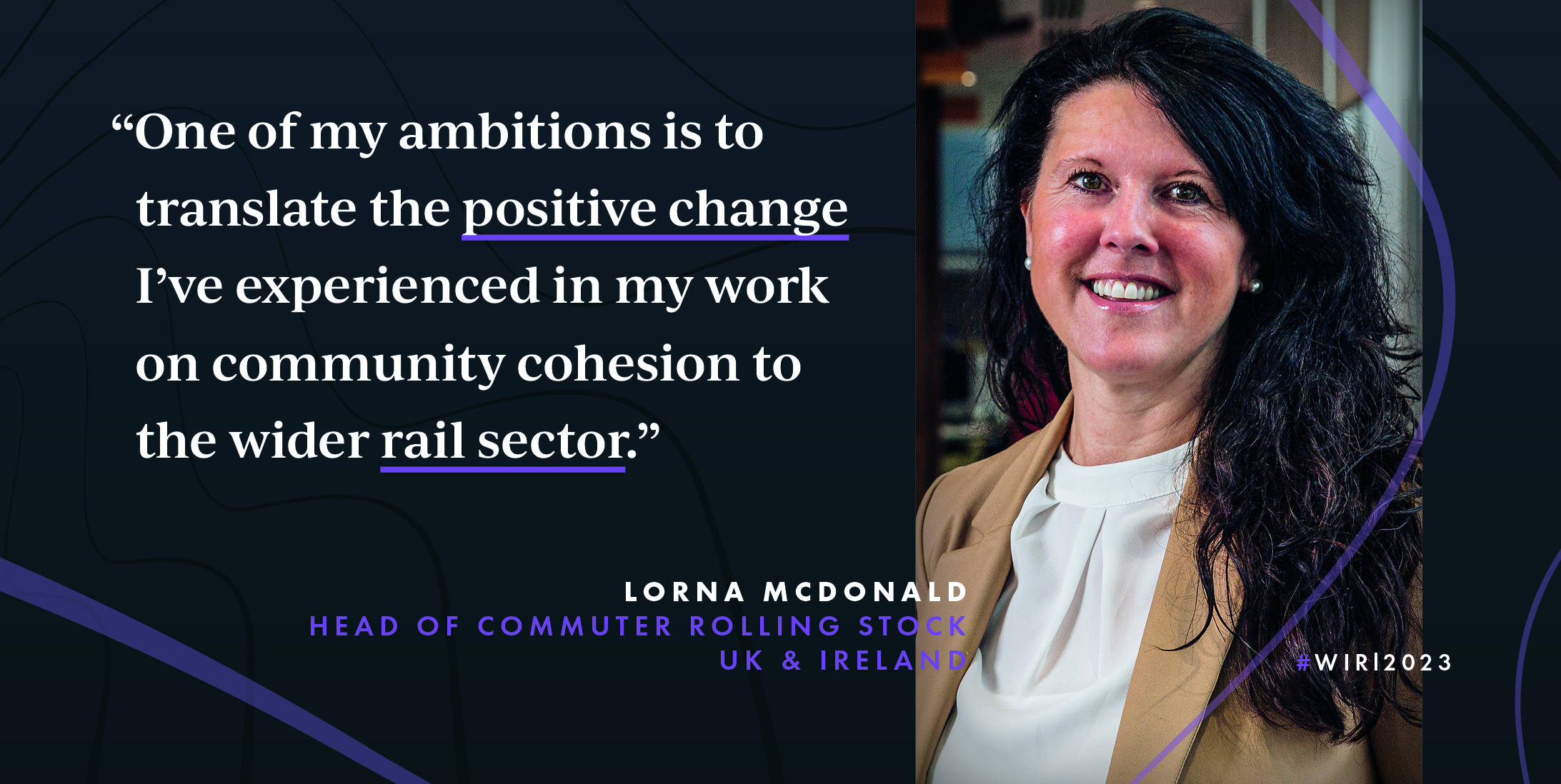 Working with the community
I've been working in rail for most of the last decade, but the majority of my career has been spent working with the Police, initially with the Humberside force and latterly with the Metropolitan Police in London.
In Humberside my focus was on community cohesion, working regularly with vulnerable young people and children, and these experiences have had a profound effect on both my life and work. Through my work with young people, I've been inspired to take on the role of fostering children in similar circumstances, and regularly participate in charity fundraising in order to raise money for children living on the street.
Beyond my personal life, working with young people as part of community cohesion has also translated to my job with Hitachi Rail. It's given me a relentlessly positive attitude and a willingness to invest in personal relationships, helping me to build a good rapport with colleagues and customers.
Driving positive change in the sector
One of my ambitions is to translate the positive change I've experienced in my work on community cohesion to the wider rail sector.
Since joining the industry I've been engaging with Women in Rail (WIR) Scotland, attending their meetings and events regularly and even representing them at a parliamentary reception for women in transport. Through WIR Scotland, I'm working to provide members with a supportive and friendly local network to develop personally and professionally, and also grow in confidence as they develop their careers in rail.
I'm also keen to contribute to efforts to make the rail sector more sustainable. Whenever possible, I try to engage with industry events such as the launch of the Rail Industry Association in Scotland and its subsequent decarbonisation event. This has also led to speaking for the Railway Systems Business Unit (RSBU) at multiple events on topics such as green solutions for travel management companies and battery technology.
I'm really encouraged that my passion for inclusivity and innovation is matched by Hitachi Rail and the wider industry. Through work from organisations such as Women in Rail on inclusivity and a collective effort on decarbonisation, I think the rail sector can serve as an example of the benefits of embracing equality and sustainability, and I'm keen to take a leading role in driving this progress.