As we head into autumn, I wanted to reflect on the busy and excellent summer we have had in the UK.
Normally, summer is a time of rest and recreation. But for Hitachi Rail, this summer has been one of delivery and milestones.
Across the UK business, Team Hitachi has delivered successes in reliability, sustainability and innovation. I want to take this opportunity to highlight some of the fantastic achievements and hard work.
Delivering Next Generation Intercity Trains
This summer has seen real progress on the new British built trains we are delivering for passengers.
The first of new Aurora trains for East Midlands Railway left Newton Aycliffe to start testing. Meanwhile, Avanti West Coast's new Hitachi-made fleet reached a significant milestone with its first successful test run to North Wales.
With both fleets now undergoing testing, this is a major milestone achieved in their delivery, while Newton Aycliffe continues to deliver more trains ahead of passenger service.
Revitalising Britain's Fastest Passenger Trains
Customers will benefit not only from new trains, but also from refurbished ones. In July, the first revamped Class 395 'Javelin' went back into passenger service on the Southeastern route. This is part of £27 million upgrade to ensure the UK's only very high speed fleet remains one of the most iconic in Britain.
We will not only upgrade the interiors, but also enhance the fleet's CCTV and passenger information screens. Moreover, there is an exciting opportunity to install Hitachi's advanced overhead line digital monitoring technology. This can automate infrastructure monitoring, improving safety and cutting costs.
Setting a World-First in Environmental Standards
Just a few weeks ago, Hitachi Rail reached another global achievement in very high speed train design.
We became the first rolling stock manufacturer to attain the rigorous PAS 2080 carbon reduction standard for the design, manufacture, and operation of the 100% electric HS2 fleet. PAS 2080 is globally recognised as one of the leading environmental standards in infrastructure design and manufacturing.
Our commitment to sustainability is evident in our design process, which has made the HS2 fleet more aerodynamic, energy-efficient, lighter, and greener. These innovations have resulted in a reduction of CO2 emissions per passenger by 90%, compared to car or plane travel on the same route.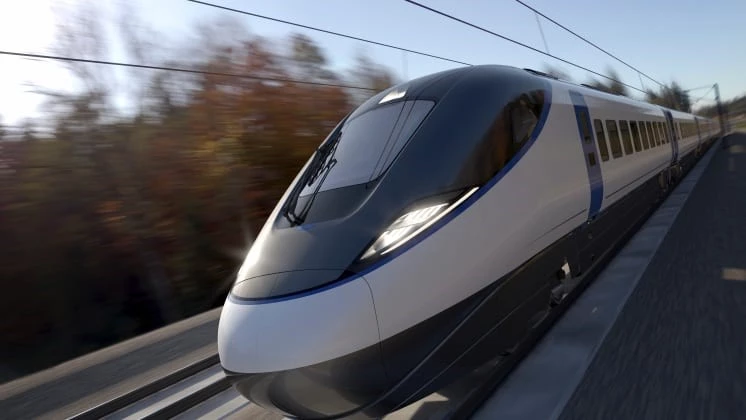 Confidence in our maintenance
The summer saw Hitachi fleets continue to set the industry benchmark in reliability.
Hull Trains' Class 802 fleet achieved the No.1 spot in the UK fleet reliability table with for period 4 (June 25th - July 22nd). The fleet, which was recognised as best-in-class at last year's Golden Spanner awards, took pole position with a MTIN MAA of 65,924*.
Overall, Hitachi fleets are performing strongly, at almost two times better than industry average, with ScotRail's Class 385s and Lumo Class 803s also ranked inside the top-10 of UK fleet reliability table.  


The success of our maintenance business and fleet reliability was rewarded over the summer with a remarkable eight-year contract for the TransPennine Express's 'Nova 1' fleet.
The £240 million not only ensures the comfort and safety of Nova 1 passengers but also supports over 550 skilled jobs in depots across the North of England and Scotland. Furthermore, it supports the £507 million economic benefit the maintenance business generates every year for the UK economy.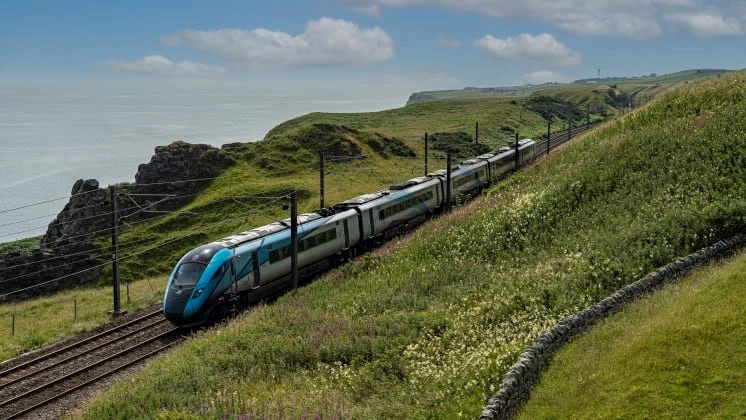 A Glimpse into the Future with Toshiaki Higashihara's Visit 
Lastly, it was an honour to host Hitachi Chairman, Toshiaki Higashihara in London at the beginning of September.
As part of his visit to the UK, we were able to give the Hitachi Chairman a tour of North Pole depot. He saw first-hand the incredible maintenance work that takes place, and most importantly, the digital maintenance innovation we are delivering here in the UK.
During this visit, Mr Higashiara took the opportunity to meet some of Hitachi youngest and brightest UK engineers, where they shared their ideas and visions for the future of Hitachi Rail.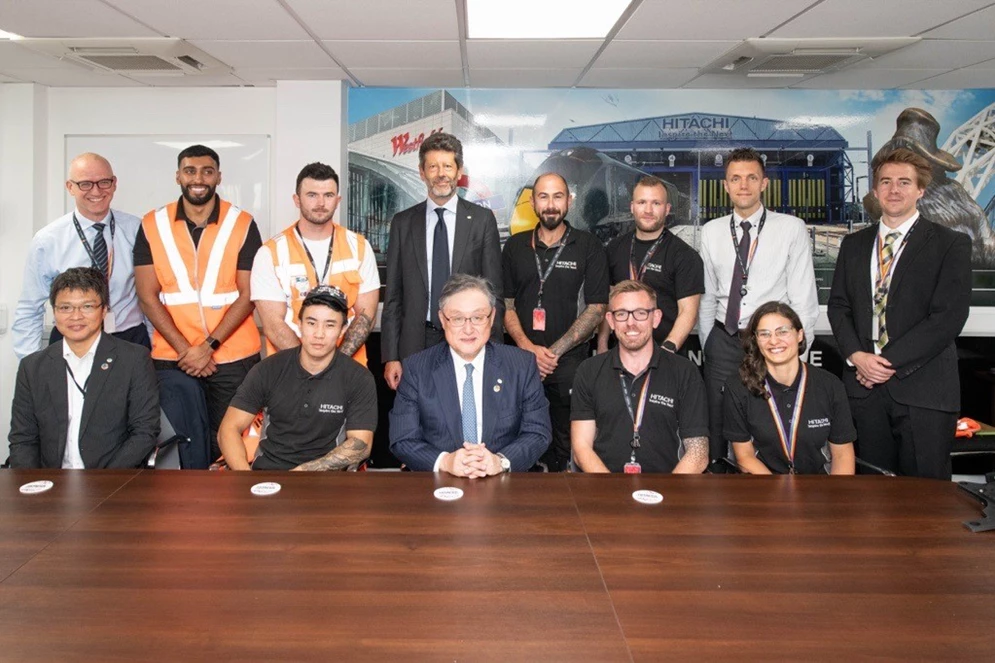 As we move forward, we remain committed to pushing the boundaries of innovation, sustainability, and reliability in the rail industry. The journey ahead is filled with exciting possibilities, and we look forward to sharing more updates with you in the coming months.
A huge thank you to you all for your continued hardwork and determination – let's keep up the positive momentum towards the end of the year.


* MTIN MAA measures miles between technical incidents on average over the last year