As many studies have shown, after safety and punctuality, seat comfort is probably the most important customer requirement when travelling by rail.
EMR's new state of the art InterCity fleet, which we are building for delivery in 2023, will benefit from more capacity and a new, modern interior including a unique seat design.
Working with Derby based DGDESIGN, EMR has taken the proven product of a FISA Lean seat and refined it to offer enhanced comfort and support.
It has also improved the appearance to match what they believe customers expect from an InterCity service seat.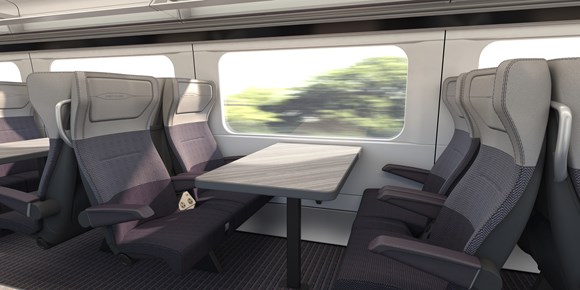 The seat rework has included increasing the size of cushions, headrests and armrests and making sure that high quality durable materials are used throughout. At the same time, EMR has also ensured the seats include all the practical and technological features that customers now expect, such as power and USB points, generous legroom, coat hooks , well-sized seat-back tables for all airline seats and space to stow a cabin-bag under each seat.